King Scorpio Beach Bar and Restaurant welcomes you to Hersonissos! 
We invite you for an amazing journey to make authentic lifetime memories. Nested on top of 2 coves,  on a wild scenery, where Nature has created a majestic entrance to the Cretan Archipelago.
Pick your favorite spot on a sunbed or a Gazebo on the beach, savor a signature specially mixed cocktail. Tingle your taste buds with elegant dishes and feel the music vibes in sync with the sounds of nature. 
Furthermore, you will discover new tastes and new emotions.
King Scorpio Beach Bar has an authentic experience. It was created by a team of passionate, like-minded people for whom guests are in the spotlight, the goal is to create a lifetime's worth of memories. Above all, our guests will enjoy spectacular panoramic views of the Cretan Sea and experience balance and harmony.  
King Scorpio Beach Bar is unique by all means on the island of Crete. 
Definitely worth to be seen and visit.
Be inspired by the land and the sea!
Great for a night out
Amazing place for a night out. Good music, beautiful and varied seating, large drink
selection. And a sea location is to die for!
Date of visit: August 2020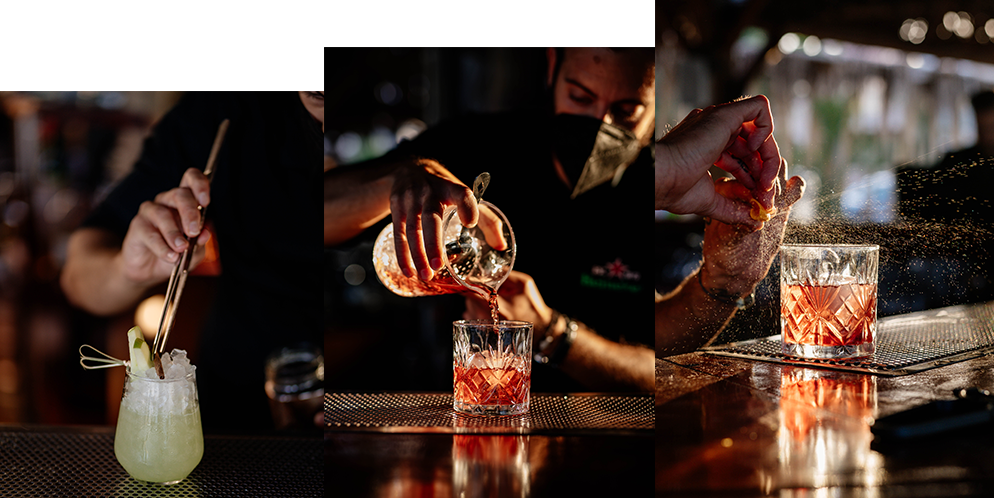 King Scorpio Beach Bar and Restaurant creates the most refreshing cocktails on the hottest days.
Bring people together and toast to the authentic experience. Select the Drink or Cocktail you love to accompany you on your journey and let us propose a different way to wake your senses.
AMAZING food & cocktails
If you're visiting Crete I would definitely recommend a trip to King Scorpio,
food was beautiful! Sagnaki & tzatziki 10/10 for starter & for main gyros & the
mixed meat plate. Perfect cocktails – frozen daiquiris were our favourite!
Lovely atmosphere, with music!
Date of visit: September 2020
GREEK / MEDITERRANEAN / SUSHI CUISINE
King Scorpio Beach Bar and Restaurant invites its guests to enjoy a beautifully prepared a la carte menu.
The restaurant is part of an idyllic Mediterranean area with a magnificent panoramic terrace overlooking the Cretan Sea A carefully created Mediterranean Menu infused with European +Asian tastes.
the best
i think its the best in crete! Amazing food,greek,italian,shushi,etc….stuff
perfect,music and coctails perfect!!!!!! For sure i will go again and again
Date of visit: June 2021
King Scorpio Beach Bar and Restaurant will make you feel free and at ease.
Sand under your feet, salt in your hair, gentle sun on your skin, and your favorite Cocktail in your hands. You swim all day in crystal clear sea water, you are wearing a swimsuit and sunglasses, and of course, in the meantime, you have taken some of the best photos on the coast. Life's a beach! Life is Full of Memories…lets make some…
"Experiencing good service and a spot of luxury! Beautiful table next to the sea, gorgeous wine and lovely food."
King Scorpio Beach Bar and Restaurant magically selects music for every moment of life.
Imagine your exceptional moment and we will make it happen. Together, along with our team of professionals we will plan your special day, weather its your birthday, your engagement or even your marriage. From the sitting of the guests, the a la carte menu, the music that will accompany you and basically from the smallest up to the most crucial detail needed to make your day perfect.
Contact us to arrange it.